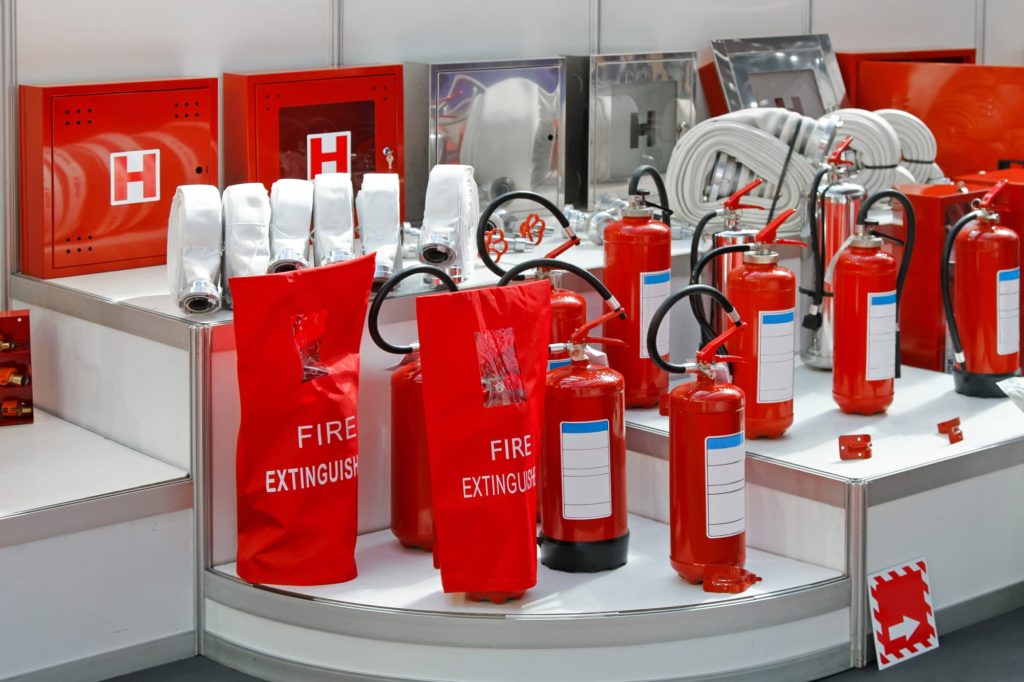 Fire protection systems are critical for ensuring the safety of the occupants of the building and assets therein during a fire emergency. Recommended for both residential and commercial buildings, these systems enable you to reduce the risks of accidents and injuries to people as well as damage to property whenever a fire occurs. Besides facilitating the safe and fast evacuation of people from the building, they also ensure immediate and proper response to fires, thereby saving lives and assets.
There are various kinds of fire protection systems found in most buildings across Singapore today including fire sprinklers, fire alarms and detection systems, gas detection systems among others. Regardless of the particular fire protection systems that you have or looking to install on your building, proper and regular inspection and testing of the systems is always recommended to make sure that they are in the best conditions to efficiently serve the intended purposes during a fire emergency.
Benefits of Fire Protection System Testing & Inspection
There are many reasons for conducting regular inspection and testing of fire protection systems. Fire protection systems are designed with various parts and components that could easily develop malfunction without any warnings. Owing to the relatively smaller sizes and complexity of the components, it can be quite hard to detect signs of malfunction or damage. As a result, you may only notice them whenever the system fails during a fire emergency. At such times, you could be facing great danger.
With proper fire protection system inspection and testing, technicians will be able to effectively detect and diagnose all potential issues on the system early. The inspection and testing procedure emphasizes the functionality and efficiency of the systems, making sure that all parts and components are in proper conditions to initiate fire protection whenever there is need. The early diagnosis of issues will also help with timely maintenance, repair or replacement of the defective parts.
That will preserve the fire system in top notch condition over time, saving you the stress and huge costs of fixing constantly malfunctioning systems.
Local and national fire departments require that buildings must be regularly inspected for fire safety. And, fire protection system inspection and testing are among the key aspects of the process. Therefore, conducting the procedures as stipulated will also enable your building to pass fire safety inspections. Besides the local and national fire safety codes, international fire safety regulations also stipulate regular inspection and testing of fire protection systems in buildings. The procedures will significantly boost your fire protection preparedness and also compliance with fire safety codes.
Professional Fire Protection System Inspection & Testing Singapore
Fire Safety Singapore is the go-to professional for reliable fire protection system inspection and testing Singapore. Our company continues to serve a wider clientele base in Singapore including homes, offices, hospitals, data processing centers, telecommunication centers, factories and other commercial enterprises. In every project, we always guarantee comprehensive and efficient fire protection system inspection and testing to ensure that the system is ready to deliver optimum protection at your convenience.
Our fire protection system inspection and testing service is performed by trained and licensed technicians in accordance with the local, national and international fire safety codes. To enable you understand exactly what to expect from our inspection and testing of fire protection system, the following is a breakdown of the activities that we perform.
Thorough inspection of the entire system
Regardless of the type of fire protection system that you have or are planning to install on the property, we will conduct a comprehensive visual examination of all the parts and components. The inspection focuses on checking the functionality and efficiency of the components as well as any signs of damage.
Proper fire protection system testing
Since the system has different but, interrelated parts, our technicians will also properly test each to ascertain that they are working as desired. The tests are based on the industry standards of operation, which also ensure compliance with fire safety regulations Singapore. Our technicians have the right tools that provide accurate tests results.
Our company can schedule the inspection and testing of your fire protection system in accordance with the product warranty as well as any other schedule that you may need. For the ultimate solutions, we also provide professional maintenance and repair of fire protection systems. Talk to us for the best fire protection system inspection and testing Singapore.
HDB Registered Contractor
License Number: HB-09-5474D