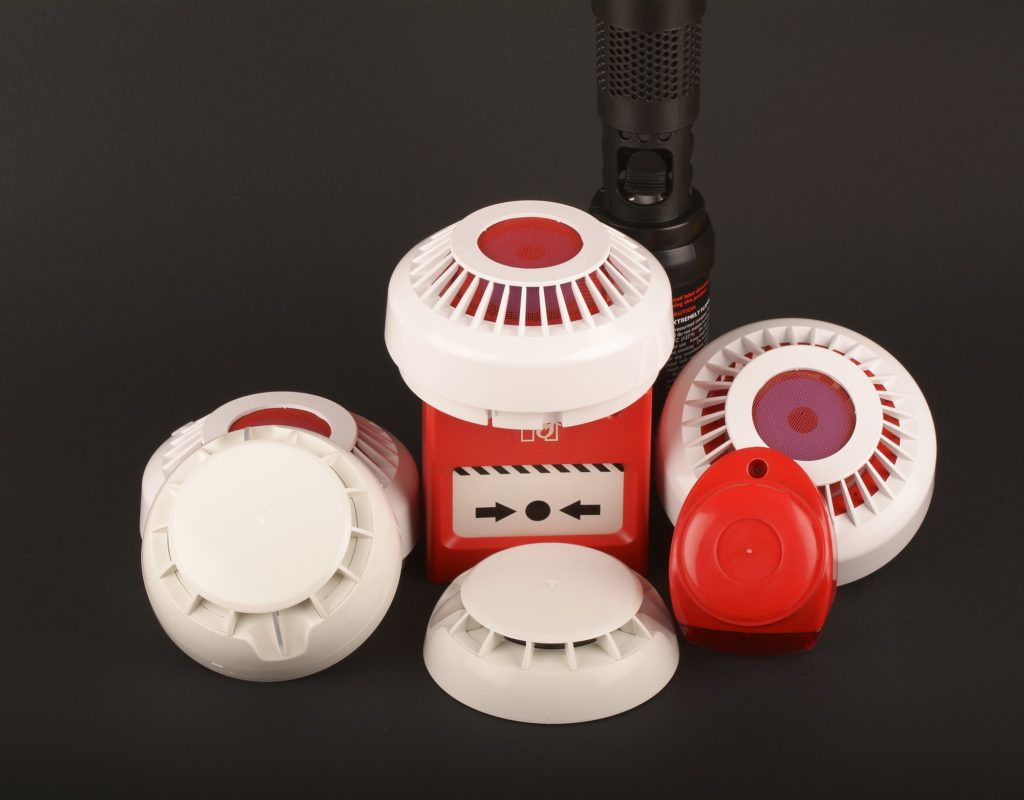 One of the reasons why it is often difficult to handle fire emergencies is because they occur without any warnings. For total fire safety and protection, it is critical that all your fire systems are in proper condition at all times. Whether you are installing new fire protection systems, performing scheduled maintenance or repairs on existing ones, proper testing and inspection are key procedures that must also be conducted.
Without inspection, you can never know all the parts of the systems that are affected or the extent of damage. On the other hand, testing enables you to know that the systems are working efficiently to always respond in case of a fire emergency. Even if your fire systems are just fine, regular inspection and testing is still critical to ensure that any potential faults are identified and fixed on time.
Besides, hiring a professional to test and inspect your systems will also ensure compliance with Singapore fire safety protection standards. At Fire Safety Singapore, we are the professionals that you should always engage for comprehensive fire safety protection testing and inspection Singapore. Our company serves residential, commercial and industrial establishments with a guarantee of reliable solutions delivered at your convenience.
We Offer fire safety protection testing and inspection for a wide range of systems including:
Emergency lights and signs play two major roles in buildings during power failures and fire emergencies. One is that they help with the safe and quick access to emergency exits or escape points of the building. Besides, they also ensure adequate lights in parts of the building for a limited time to enable the occupants shut down hazardous processes or initiate proper responses. We offer regular emergency light and exit sign testing and inspection for residential units, businesses, hospitals, industrial establishments and other public spaces in Singapore.
An emergency power supply unit is an electrical device that is installed to support critical electrical systems in the event of a power outage. They are recommended to protect lives and property from the impacts of normal power failure. However, it is an independent system that works differently from emergency power. To make sure that the one on your building is working properly, we can also perform scheduled emergency power supply unit testing and inspection. The procedure covers all the parts and components of the unit to give you the ultimate peace of mind.
Fire protection systems are essential to fire safety in every building. The systems enable you to significantly minimize the risks of injuries as well as destruction to property in the event of fire emergencies. As such, there is no doubt that the systems should always remain in good shape to facilitate instant fire alerts and response. However, that can only be achieved if the systems are regularly inspected and tested for efficiency by an expert. And, our company is the ideal partner that you can trust for professional fire protection system inspection and testing. We inspect and test various kinds of fire protection systems including fire alarms, gas detection systems, and fire sprinklers among others.
Smoke is a dangerous substance that could even result in death if inhaled in large amounts. Since it is also among the primary signs of fire, immediate response is always critical to the safety of the building and its occupants. That means your smoke extraction and control systems should always remain in top notch condition. To eliminate any doubts about the performance and efficiency of the systems, we also perform comprehensive smoke extraction and control systems inspection and testing. Our technicians can visit your home or business to inspect and test the systems as frequently as you need for total fire safety protection.
Why Choose Fire Safety Singapore
Although there are some fire safety devices that may seem simple to inspect and test, it is always advisable to leave the tasks to an expert. Handling the systems without proper knowledge of the inspection and testing procedures could only impact damage and put your life in danger. Instead of taking all the unnecessary risks, let our technicians perform the testing and inspection of your fire safety devices.
Choosing our company for fire safety protection testing and inspection comes with the following guarantees.
Licensed fire safety protection technicians
One of the requirements for conducting fire protection testing and inspection is that it must be done by a licensed technician. Our company is fully licensed to provide fire safety protection testing and inspection services in Singapore. In respect of that, we always strive to give our customers the best quality workmanship for the ultimate satisfaction.
Besides testing and inspection, we also perform professional service, maintenance and repair of fire protection systems. Our technicians are trained with many years' experience to always deliver tailor made fire protection solutions. As such, there is always a guarantee that all your needs will be met under one roof, hence, greater convenience and cost savings.
Reliable fire safety protection testing and inspection
The other reason why many businesses in Singapore rely on us is because of the reliability of our services. We can always perform the inspection and testing whenever you need to keep the systems in proper state all year long. Even if you are not sure of the frequency for the procedures, our technicians can schedule the most suitable timing.
Affordable rates for every budget
With us, you can also be sure of proper and regular fire safety protection testing and inspection at a fraction of the cost. Our company has the most competitive rates in the industry and, we can also prepare a quotation that specifically complements your budget. When you acquire fire protection systems, maintenance and repair and, inspection and testing from our company, you also stand to enjoy more affordable rates.
At Fire Safety Singapore, we also offer professional fire protection safety testing and inspection consultancy for various systems and facilities. Talk to us today for professional fire safety protection testing and inspection Singapore.
HDB Registered Contractor
License Number: HB-09-5474D