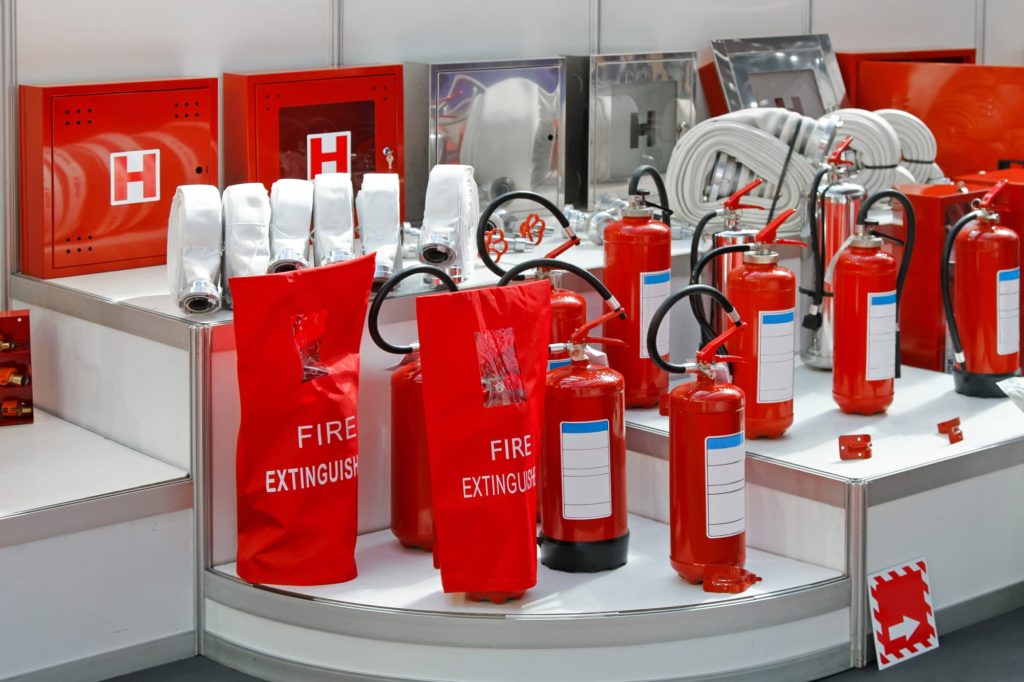 When it comes to fire safety, nothing should be left to chance. However, it is also very easy to fall short, especially when you do not know the right fire safety products. There are several benefits that you can achieve with quality fire safety products. Besides ensuring greater efficiency in saving lives and minimizing the risks of damage to your assets, quality fire safety products are also complaint with international fire safety codes and standards.
At Fire Safety Singapore, we are the go-to company for reliable fire safety solutions. We provide a wide range of top notch quality fire safety products by leading international brands. Besides, we also specialize in the professional service, maintenance and repair as well as consultancy services for fire protection systems. That enables us to deliver all-inclusive fire safety solutions for both residential, commercial and industrial enterprises in Singapore.
Our fire safety products
Exit and emergency lights ensure the safe evacuation of people and, also shutdown of procedures that would cause risks if left running like machines. Whether you are looking to buy new exit and emergency lights or fix faulty ones, simply talk to us for solutions.
Fire hydrants deliver water to high rise and expansive buildings under high pressure during fire. We provide the best quality fire hydrants for better fire safety in larger commercial spaces like shopping complexes, hospitals and industrial spaces.
Fire sprinklers are ideal for fire safety and protection in spaces like data processing centres and hospitals. Our company can provide just the right automatic fire sprinkler systems for your building.
If you are looking to buy a new fire alarm system for your home, office, retail store or industrial space, we can help you choose the right one that will provide optimum protection for the occupants and assets too.
Our company stocks selected quality brands of wet and dry riser systems for fire safety in different kinds of living and works spaces. The products are available in automated and manual functions for every space.
If you own a large residential estate or commercial building, a fire hose reel is one of the most critical fire safety systems that should be readily available during fires. For better fire safety preparedness, we also offer fire hose reels.
Our portable fire extinguishers are recommended to enable you promptly control and put off small fires at home, in the office or other controlled environments without the risks of injury.
At Fire Safety Singapore, we also offer a wider selection of fire rated doors with unique configurations for every space. These systems can enable you to easily prevent the spread of fire and smoke during emergencies, hence, saving lives and protecting your belongings too.
Fire rated roller shutters offer proper fire safety in commercial and industrial settings by preventing the spread of smoke and flames into different sections of the building. We offer the products in different dimensions and features to meet your needs.
The prompt detection of fire is always critical to the safety of the occupants and assets therein. With our quality heat and smoke detectors, you will be able to detect fire emergencies early for effective response.
As the name suggests, these products offer you better control of fire and smoke on the building during fire emergencies. If you are looking to buy new fire smoke control damper for your business, our company can provide the best quality for optimum protection.
Fire pumps are integrated with a fire sprinkler system to facilitate the supply of water via pipes to the affected parts of a building during a fire emergency. We stock quality fire pumps for better fire safety in industrial and commercial establishments.
A fire alarm panel is the basis of every fire alarm system that controls the functions of the input and output components. The panel comprises of fire detectors, display units, communication units and other devices. Talk to us today for the best fire alarm panel.
Fire blankets can also go a long way in saving lives by enabling you to put out small fires at home or in the office without the risk of burns. We stock different kinds and sizes of fire blankets to perfectly suit your fire safety needs at home.
The risks of inhaling smoke during fire emergencies are usually very high. Our smoke escape masks are made from eco-friendly materials and also very efficient to give you the best protection from the impacts from smoke.
One of the secrets to getting high quality fire safety products is buying them from a trusted provider. At Fire Safety Singapore, we derive our pride from the ability to deliver effective and efficient products that meet the unique needs of customers. By choosing our company to supply the required fire safety products for your home or business, you are always guaranteed the following.
Industry-standard fire safety products
All the fire safety products that we provide are ordered directly from the manufacturers and fully meet the fire safety regulations Singapore and international fire codes. Our products are designed to deliver optimum fire safety with the least human, material and environmental impacts.
Sometimes, choosing the right fire safety products for your space and budget can be challenging. With us, you will also get professional guidance for informed decision making when buying fire safety products. After discussions, we will recommend and provide the most suitable fire safety products for your space and budget.
Our company also offers professional service, maintenance and repair of fire protection systems. That means even if the products develop issues in future, you can still get reliable assistance to avoid any surprises during fire emergencies.
Contact us today for the best quality and affordable fire safety products Singapore.
HDB Registered Contractor
License Number: HB-09-5474D