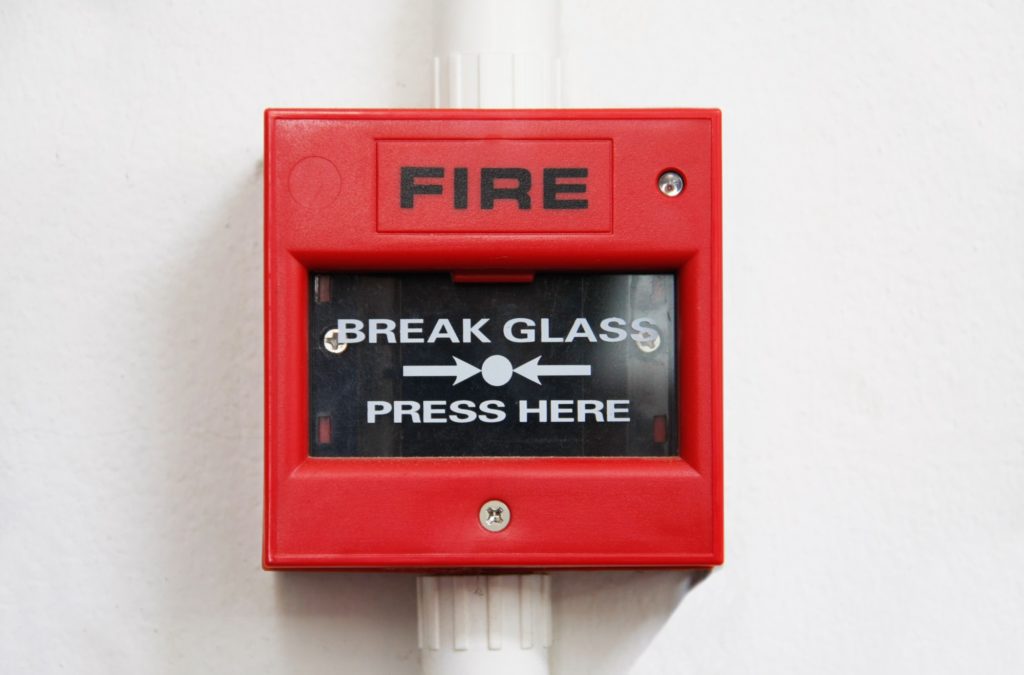 Although fires can be detected manually, most cases usually go unnoticed and only come to light after serious damage. Depending on the areas where the fire is experienced and extent of impact, you could still be able to salvage some things and avoid accidents. However, you never know how fast the fire can spread. Therefore, waiting to see the impacts before raising an alarm only puts you, others and the assets on the building in much greater danger. An essential aspect of fire protection and safety is the timely identification of a developing fire emergency.
An effective fire alarm and detection system is one of the critical fire protection solutions that can serve the above purpose. The key role of the system is to alert the occupants of the building and fire emergency response teams about the fire as soon as it starts. At Fire Safety Singapore, we are the trusted partner in fire protection that can deliver the best quality fire alarm and detection systems for your home, office and commercial property. Our promise to every client is highly efficient fire alarm and detection systems to enable you minimize the risks of fires in both living and work spaces.
How a Fire Alarm and Detection System Works
We believe it is the right of every customer to know what they are investing in beforehand. As such, we will first introduce you to some of the basics of fire alarm and detection systems. The control panels are the 'brains' of the system that provide round-the-clock monitoring of the fire detection components. The system has various manual and automated components for detecting fires. These are linked to different in-built alert devices including warning lights, horn bells, building controls and emergency telephone diallers.
Fire alarm and detection systems have two kinds of control panels; addressable and conventional. The former are the modern age systems with intuitive technologies. Fire alarms with addressable control panels have intelligent features that also allow integration with compatible computer and smartphone software. Conventional control panels mainly comprise hardware with cables, diodes and relays. Unlike their counterparts, conventional systems can be labor intensive and costly in terms of maintenance.
Fire detectors are also a basic component of fire alarms. Some alarms have manual activation features for use by people who detect the fire first. The only setback of such systems is that they can never be of help if the fire starts when no one is in the building. The ideal alternative is fire alarm systems with automated fire detectors. These are designed with thermal sensors that operate more like the human body, enabling them to instantly detect signs of fire like abnormally high room temperatures, smoke and burning smells.
Fire alarm and detection systems also have different audio and visual alarm output devices for raising alerts whenever fires are detected. The most common audio alarm output components include bells, horns, chimes and speakers. Visual alerts include flashing lights and strobes, which are mainly recommended for spaces that experience high noise levels or occupied by people with hearing difficulties. Despite these disparities, both are integral to fire protection in buildings.
Benefits of Fire Alarm and Detection Systems
Now that you know the basics of fire alarm and detection systems, it is time to also understand their value. There is so much that you can achieve by installing fire alarm and detection systems in your home or business. The following are key reasons why you should consider installing a fire alarm and detection system on your property.
Limits accidents and injuries
Fire alarm and detection systems facilitate the timely alerts of developing fire emergency. The alerts are loud and vibrant enough to notify the occupants of the building on every level in real time. That ensures safe and quick evacuation of people before the fire becomes too big.
Minimize destruction to property
Due to the immediate and audible alerts issued by the fire alarm system, you will be able to get fast response from neighbours and fire emergency rescue. That could help you contain the fire quickly and save a lot of assets from damage.
Looking for the best fire alarm and detection system Singapore? Look no further than Fire Safety Singapore. Talk to us today for high quality and affordable fire alarm and detection systems Singapore.
HDB Registered Contractor
License Number: HB-09-5474D