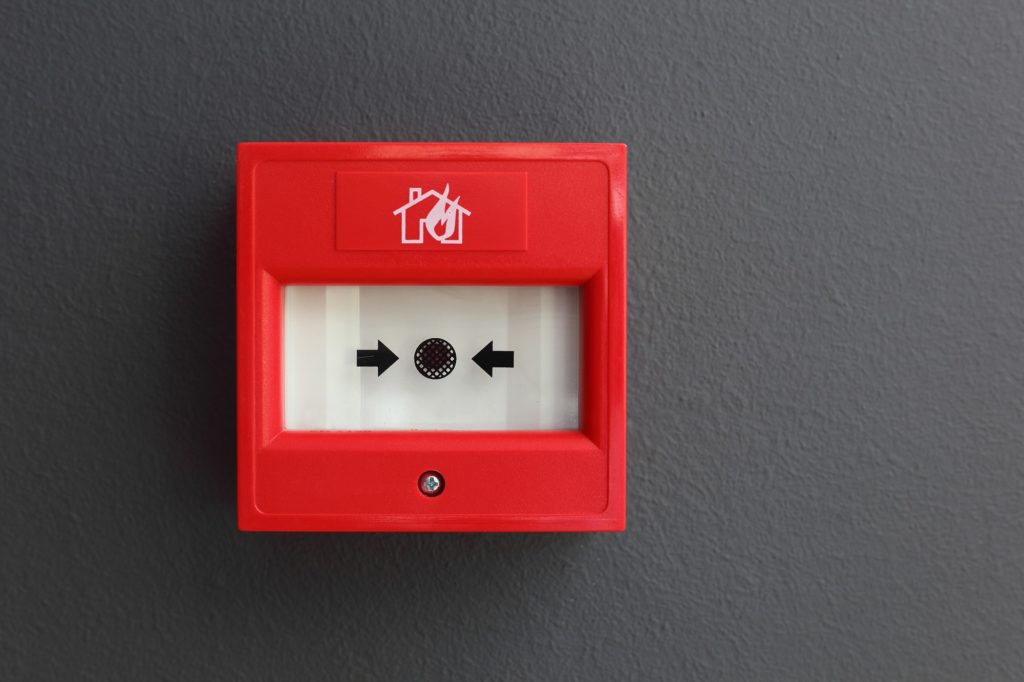 A fire alarm system is always essential to the proper management of fire threats on buildings. Having an efficient fire alarm system is critical to minimizing the risks of accidents and destruction to property in the event of a fire outbreak. The purpose of a fire alarm system is to issue prompt alerts of potential fire emergencies.
That enables the occupants to safely evacuate the building in time. Besides, the instant fire alert also facilitates quick response that helps with preventing the spread of the fire. Fire alarm systems are highly versatile and can offer better fire safety in a wide range of residential, commercial and industrial premises. The systems can be easily installed on just any space of your choice without changing a thing.
At Fire Safety Singapore, we stock the best selection of fire alarm systems for homes, offices, businesses, hospitals, industrial spaces, schools and other public premises. Our company works closely with leading manufacturers to deliver top notch quality and industry-standard fire alarm systems for every building.
Choosing Fire Alarm Systems
After installation, a fire alarm system becomes a key part of your building's fire safety strategy. As such, proper thought is required before buying the system to enable you get the most suitable device that will complement your specific fire safety needs. We understand the common challenges that you may go through when choosing fire alarm systems. To make it easier for you, we have discussed below, the essentials of fire alarm systems that you should consider when shopping for the products.
There are various types of fire alarm systems that you can choose from based on the nature of the fire threat on the premises, your budget and expectations. The following are some of the main types of fire alarm systems that we offer.
Non-addressable fire alarm systems
These are the conventional fire alarms mainly suitable for small spaces like restaurants, retail shops, offices, warehouses and nurseries. Non-addressable are relatively the cheapest systems with low maintenance. In this type of fire alarm, the call points and detectors have dedicated circuits hardwired on the control panel.
The detectors are placed on different sections of the building to ensure that the alert is only issued based on the particular areas where there is fire. That enables you to immediately know the location of the fire and initiate the right response. We offer various quality brands of non-addressable fire alarms to choose from.
Wireless fire alarm systems
These are the new age fire alarm systems with intelligent features that offer greater convenience in fire management. Due to their intuition, these fire alarm systems are mainly recommended for property with multiple structures like industrial parks, factories, schools, high-rise business premises and hospitals.
The remote functions of wireless fire alarm systems enable them to effectively serve larger areas with minimal installations. While they are also quite easy to install, wireless fire alarms are on the high end. However, that should not be a cause for worries because we can help you find the best quality wireless fire alarm systems for your budget.
Apart from the above types, we also offer selected brands of 2-wire fire alarm systems.
To help you choose the right fire alarm system, there are a number of things that we usually look into. One of them is the capacity, which basically refers to the number of sections that you want covered and devices to be installed on every space. We stock the products in varying capacities with provisions for future upgrades. Our consultants will assist you in choosing the right fire alarm system capacity for optimum fire safety across the property.
As technology continues to advance, there is a great need for fire alarm systems that can be easily combined with other systems to improve fire protection. Our company has taken up the challenge and we now offer integrated fire alarm systems that you can easily link with smoke detectors, fire sprinklers and other viable fire protection systems for improved safety against the risks of fire emergencies.
Order Fire Alarm Systems Singapore
At Fire Safety Singapore, we provide quality fire alarm systems as well as their proper servicing, maintenance and repair so you always get total fire safety solutions. Simply talk to us for the best fire alarm system Singapore.
HDB Registered Contractor
License Number: HB-09-5474D