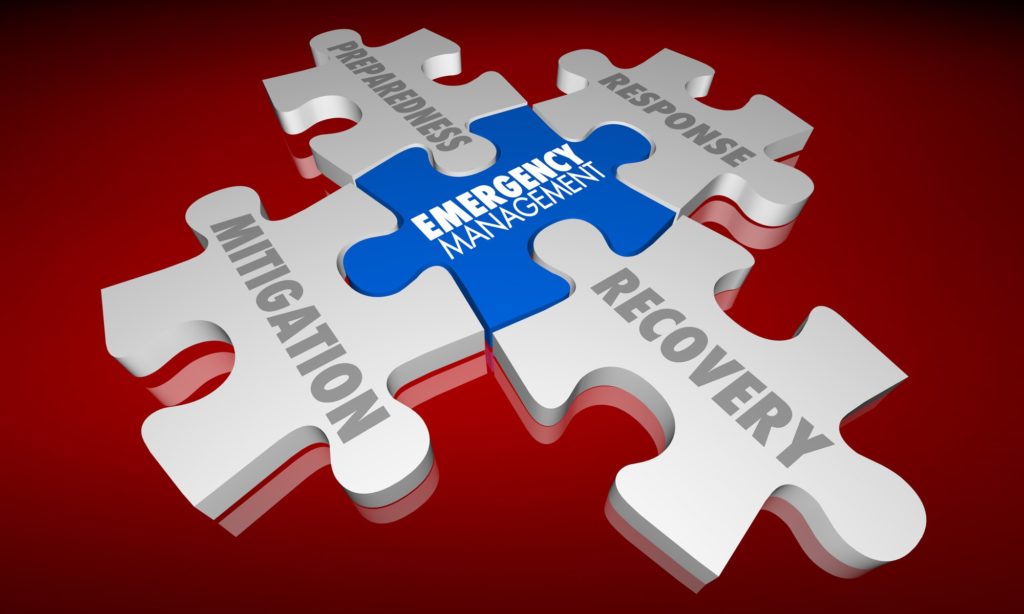 The actions taken in the first stages of an emergency are always critical to the impact. For instance, an instant alert to the occupants of a building to evacuate and end hazardous processes during a fire emergency could go a long way in saving lives and damage to assets. The main goal of an emergency response plan is to facilitate prompt and appropriate action within the initial minutes of an emergency to minimize the severity of the impacts.
An ERP is aimed at saving lives and reducing the risks of material and environmental damage. The SCDF stipulates an Emergency Response Plan is a comprehensive framework that incorporates all the plans including Fire Emergency Plan, In-Place-Protection Plan and Arson Prevention Plan. The plan can also include other fire-related incidences like CBRE based on the risk level of the building.
In essence, an integrated emergency response plan outlines the response procedures to various kinds of building fire emergencies and related cases. It also provides relevant actions to be taken for the protection and evacuation of occupants under different situations. During an emergency, the first priority should be to save lives then, stabilize the incident. And, the best way to achieving that on your building is with an emergency response plan.
Emergency Response Plan Development and Application
In Singapore, owners of public buildings and industrial property should have efficient and functional emergency response plans to ensure safety of occupants and their assets in fire and related emergencies. ERP is stipulated for all public buildings with Fire Certificates and hold a capacity of more than 200 people including shopping complexes, hotels, office spaces, resorts and hospitals. Industrial premises with floor areas of at least 5,000 square metres and occupant loads of at least 1,000 people should also have ERP.
In case your building falls within the categories described above, we can help you with the successful emergency response plan application. At Fire Safety Singapore, we offer professional ERP application consultancy services to enable you enhance response to emergencies on your building and, also ensure compliance with Fire Safety Codes. We integrate our unique expertise and experience with creative approaches to provide tailor made and informed solutions for ERPs.
The Fire Safety Amendment Act stipulates owners or occupants of public buildings and industrial premises should develop comprehensive emergency response plans in accordance with the SCDF guidelines. Depending on the condition of the building and your needs, the plan can be developed from scratch or through converting an existing Fire Emergency Plan. Nevertheless, an integrated ERP must comply with the specific guidelines given by the SCDF.
An ideal emergency response plan should have clearly stated aims, situation, execution approaches, service support, command and signal and, review and maintenance plan. While the SCDF provides a template with all the guidelines for developing an integrated ERP, it would make little difference if you do not understand the process of developing the plan. After a proper assessment of your building, our consultants will discuss with you the most suitable ERP and, also assist with developing it. We understand all the SCDF regulations for preparing an emergency response plan to make sure that your project is compliant.
According to the Fire Safety Amendment Act, occupants or owners of public and industrial buildings should also create Fire Safety Committees for planning and conducting the fire safety activities described in the plan like table top exercises and evacuation drills. However, you do not have to worry about all that either because our company will also provide experts to train your staff on the required fire safety programmes.
Even if you manage to develop a comprehensive ERP for your building, there are some critical details that you may have missed. Thus, it is still important that you let us check it before submission for approval. Our goal is to ensure you have an efficient and compliant emergency response plan that will successfully get approved without any delays.
Professional Emergency Response Plan Application Consultancy Singapore
In case you are thinking of applying for an emergency response plan for your building, Fire Safety Singapore is the right partner to rely on for professional assistance. Get in touch with us today for reliable help with developing and applying for an ERP Singapore.
HDB Registered Contractor
License Number: HB-09-5474D