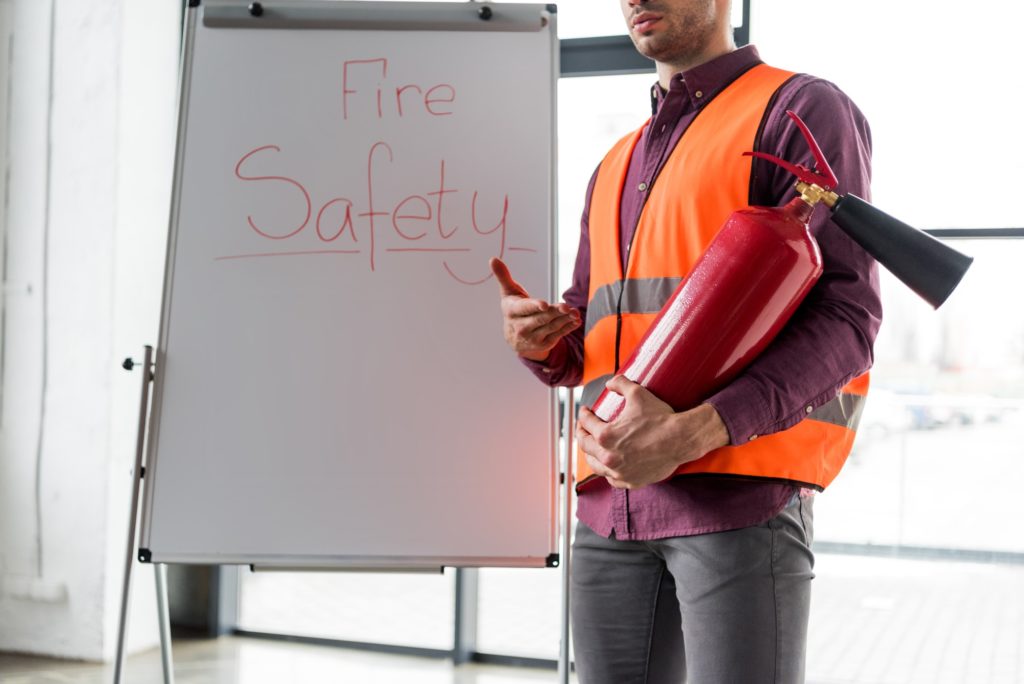 Owner/ Registered Tenant to engage a QP by endorsing the "Authorisation Letters". The QP shall then be appointed as the "Project Coordinator".
Interior Designer/ Main Contractor/ Owner to present proposed layout plan(s) for Unit to QP/PE.
Qualified Person (QP) / Professional Engineer (PE) to assess Site & Plans presented and make necessary comments if any. (e.g. Sprinklers affected, Mechanical Ventilation affected)
Amendments to be made on proposed plan(s) if required.
The final/amended/ proposed "Building Fire Safety Measures" Plan (BP) to be submitted to FSSD/SCDF.
Application fee for BP shall be made to FSSD/SCDF upon issuance of an acknowledgement letter.
SCDF/FSSD will process all the submitted documents and issue a "Notice of Approval" (NOA) with the necessary Reference Number.
If "Fire Protection Measures" (FP) and/or "Aircon-Mechanical Ventilation System" (ACMV) is affected, then Steps 5-7 shall ensue for each of these components. (if affected/ required).
Renovation / Construction works may only commence relative to the NOA that was issued. (e.g. If BP NOA was issued, only BP works may commence. Sprinkler works may only commence after FP NOA is issued).
A&A / Renovation works must follow strictly to the submitted/ approved plans. Any deviations will result in a resubmission process of the amendment plans (repeat of Steps 5-7). Additional cost applies.
Upon the completion of A&A works on site, the Project Coordinator shall then arrange for the engagement of "Registered Inspector (Architect)" and/or "Registered Inspector (M&E)".
Date shall be set for site Inspections by Registered Inspectors (Arch/M&E).
Registered Inspector/s shall issue form 01/02, Appointment letters and Annex "A" should they find the project site and plan to be in compliance with the necessary regulations.
The Project Coordinator (QP/PE) shall then consolidate all documents and make Final Application for "Fire Safety Certificate" (FSC).



Summary:
Engagement of Qualified Person (QP)
Presentation of Proposed Plans and Site Assessments
Amendments to Proposed Plan if necessary.
Submission of Plan and Issuance of Acknowledgement Letter.
Application Fees to FSSD/SCDF
Issuance of Notice of Approval (NOA) from SCDF/FSSD.
Commencement of A&A / Renovation works on Site. Relative to the submitted/ approve works.
Submission of other components if any. (Steps 4-7)
COMPLETION of A&A/ Renovation works.
Engage Registered inspector (R.I. Architect and/or R.I. M&E)
Application of FSC
NOTE:
Approvals from URA/ HDB/ JTC/ BCA for Change of Use, Plan Lodgement or any other matters related to other agencies shall be obtained first before the commencement of Fire Safety submission.
HDB Registered Contractor
License Number: HB-09-5474D