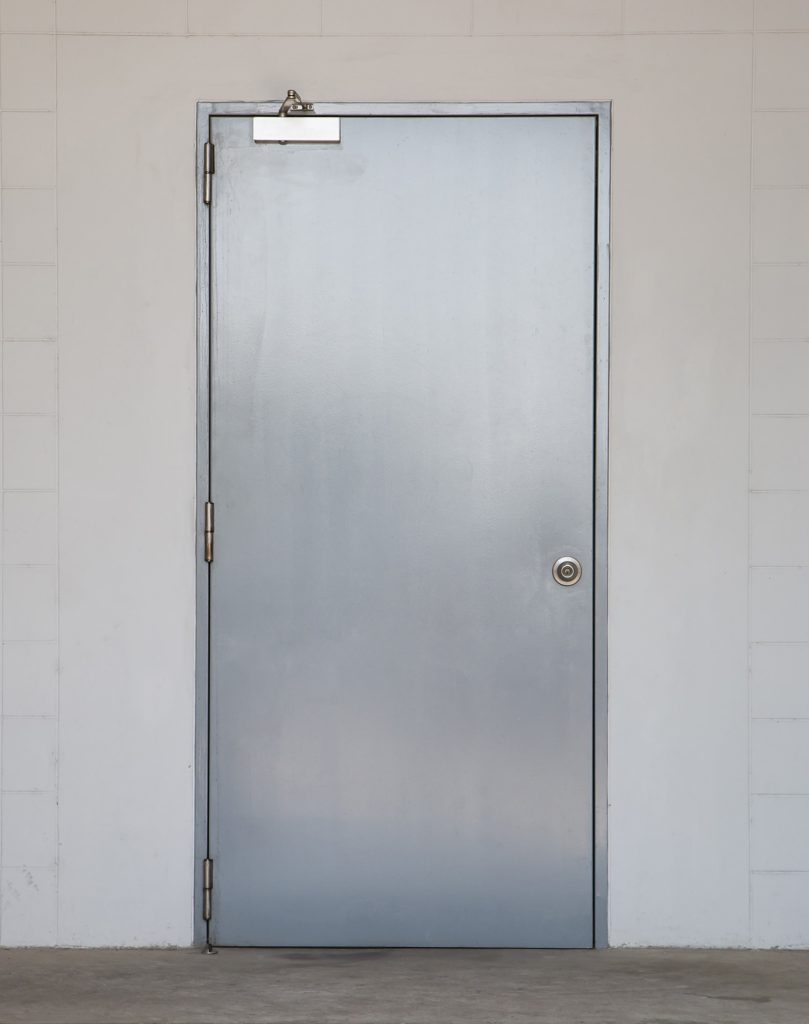 Although fire rated doors usually look like ordinary doorways, they are designed with highly durable materials and specialized features to effectively withstand the penetration of fire and smoke. The most common materials for fire rated doors include steel, wood, glass, vermiculite and gypsum boards. Installing fire rated doors in your home, office or business will help with restricting and delaying the spread of fire and smoke to parts of the building whenever there is a fire incident.
The ability of fire rated doors to prevent the quick spread of flames and smoke across the premises offers the occupants and responders time to safely and quickly evacuate. That will prevent the risks of injuries and other accidents in the event of a fire. Besides, the doors can also assist with reducing the extent of damage to the property and assets therein. Considering these benefits of fire rated doors, they are undoubtedly a valuable investment for better safety from the threats of fire.
In case you are planning to buy fire rated doors, Fire Safety Singapore is the right place to order the products at your convenience. We offer a wider selection of high quality and industry-standard fire rated doors for office, commercial and industrial spaces.
Choosing Fire Rated Doors
The primary role of fire rated doors is to protect the exit points like the staircases, emergency exit corridors and horizontal escape points. However, they can also serve as partitions for securing the evacuation points or fire safe sections on the building. To get the most suitable fire rated doors that will provide optimum protection from the impacts of fire and smoke, you must know how to choose the products. To save you the stress, below are the main elements of fire rated doors to consider for informed decision making.
One of the most important things to think about when buying fire rated doors is the ratings. Fire rated doors are offered in varying fire ratings that determine the duration of time that they can withstand the spread of fire and smoke to the rest of the property during a fire. At Fire Safety Singapore, we offer fire rated doors with different fire ratings that will ensure proper fire safety in diverse situations.
We stock fire rated doors with fire ratings of 20 minutes, 45 minutes, 60 minutes, 90 minutes and 3 hours. Doors with 20 minutes fire ratings are used on one-hour rated walls to secure corridors during fire emergencies. These are mainly suitable for residential application in homes and other living spaces. Those with 45-minute fire ratings are also recommended for walls with 1 hour ratings where they mainly partition the corridors. They are installed on the exterior door openings in areas with a potential of exposure to outside fire.
Fire rated doors with 60 minutes fire ratings are ideal for erection on 1 hour rated walls, which separate the various sections of the building. On the other hand, 90-minute fire rated doors are suitable for walls with 2 hours fire rating, which in most buildings serve as doorways to elevator rooms and staircases. These are also ideal for installation on exterior doorways that present risks of severe exposure to fire from outside elements.
3-hour fire rated doors are usually made of metals like steel with additional protection that enables them to withstand very high temperatures and fumes for such a long time. They are suitable for walls with four hours fire rating that partition the various fire safe areas on a building. 3-hour fire rated doors have better resilience to fire and smoke, which makes them a great pick for areas with high risks of fire and valuable equipment like industrial spaces.
The fire rated doors that we provide also come in various dimensions that you can choose depending on the specific measurements of the doorways on your building where they will be installed. Most of the doors are made to fit so you won't have to spend much time finding the right dimensions for your building. We offer the doors as a complete package with all the necessary hardware and accessories including hinges, locks, latches, gaskets as well as opening and closing devices.
Order Fire Rated Doors Singapore
Simply contact us to order high quality and affordable fire rated doors Singapore. We also provide professional service, maintenance and repair of fire protection systems.
HDB Registered Contractor
License Number: HB-09-5474D