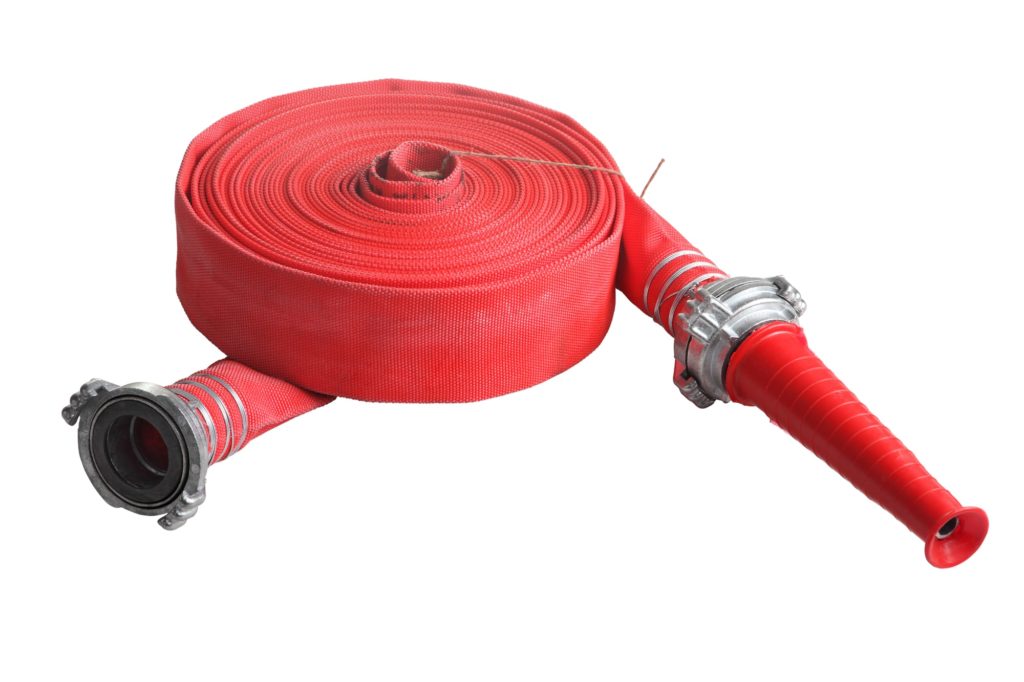 Some people usually consider fire hose reels to be simple systems without any significant application. However, fire hose reels are among the basic fire safety systems that every commercial and industrial property should have. Fire hose reels are specialized piping systems for supplying pressurized water to buildings during fire threats. They ensure a continuous flow of water to the sections of the property affected by fire, thereby enabling the first responders and fire fighters to save lives and minimize damage to assets.
Unlike other complex fire safety systems, fire hose reels are just like the normal hoses used to water the garden with only a few different features. As a result, even the occupants of the building can easily connect and use them to quickly suppress fires without waiting for fire fighters. Fire Safety Singapore is the trusted supplier of quality fire hose reels that you should engage when planning to buy the systems for fire safety on your premises. We offer various types of highly efficient fire hose reels Singapore.
Choosing Fire Hose Reels
Most people have in the past confused fire hose reels with ordinary hoses. Such mistakes are usually very costly, often resulting in deaths and irreparable damage to property. To avoid such risks, we always take it upon ourselves to properly enlighten our clients on every product that they wish to buy beforehand. Below, we discuss the essentials of choosing fire hose reels that you should keep in mind for informed decision making.
There are mainly two categories of fire hose reels to choose from including the swing and continuous fire hose reels.
Swing fire hose reels are offered in standard measurements of 30m long. They usually come in red colours, which make them easily identifiable. Besides, most people like the swing types because of the ease of installing them and their high performance. During a fire, you only need to connect the hose reel to the water supply then, turn on the valves to pass through the water to the designated areas affected by fire.
As the name suggests, continuous fire hose reels carry water that flows consistently to the building. They are generally longer and, require unwinding before use. Depending on the potential fire risks in the environment, you can opt to fix them permanently or temporarily. Continuous fire hose reels are designed with spray nozzles. This also works similar to the swing type but; it is heavy-duty, mainly suitable for applications like industrial fires.
At Fire Safety Singapore, we understand the various applications of fire hose reels during fire emergencies. As such, our company offers the products in unique dimensions to enable you get just the right product. We offer fire hose reels in varying lengths of 15m, 20m, 25m, 30m, 40m and 60m. Besides, our fire hose reels come with standard rated working pressures of 0.8MPa, 1.0MPa, 1.6MPa, 2.5MPa and 4.0MPa.
Another thing that you may also want to consider when buying fire hose reels is the valve functions. We offer fire hose reels with manual and automated valves. The manual fire hose reels are more like the ordinary garden hoses whereby the user has to physically turn on the valve in order to pass water through it. Mainly found on swing fire hose reels, manual valves are quite flexible and hardly experience elements of damage like frost.
Fire hose reels with automatic valves are ideal for use in situations that require continuous flow of water. Due to their automation, they can save you significant time and effort during fire emergencies. They are commonly fitted onto the continuous types of fire hose reels. They are highly recommended for buildings that are considered to be at higher risks of fire emergencies because of the prompt response.
Our company works closely with leading manufacturers of fire safety products to offer you top notch quality and industry standard fire hose reels as well as compatible accessories. And, we also have professional fire safety consultants to assist you in choosing the most suitable fire hose reels for your premises and budget.
Order Fire Hose Reels Singapore
If you are looking to buy a fire hose reel Singapore, simply talk to Fire Safety Singapore for reliable solutions. We stock the best selection of fire hose reels and accessories for optimum fire safety.
HDB Registered Contractor
License Number: HB-09-5474D