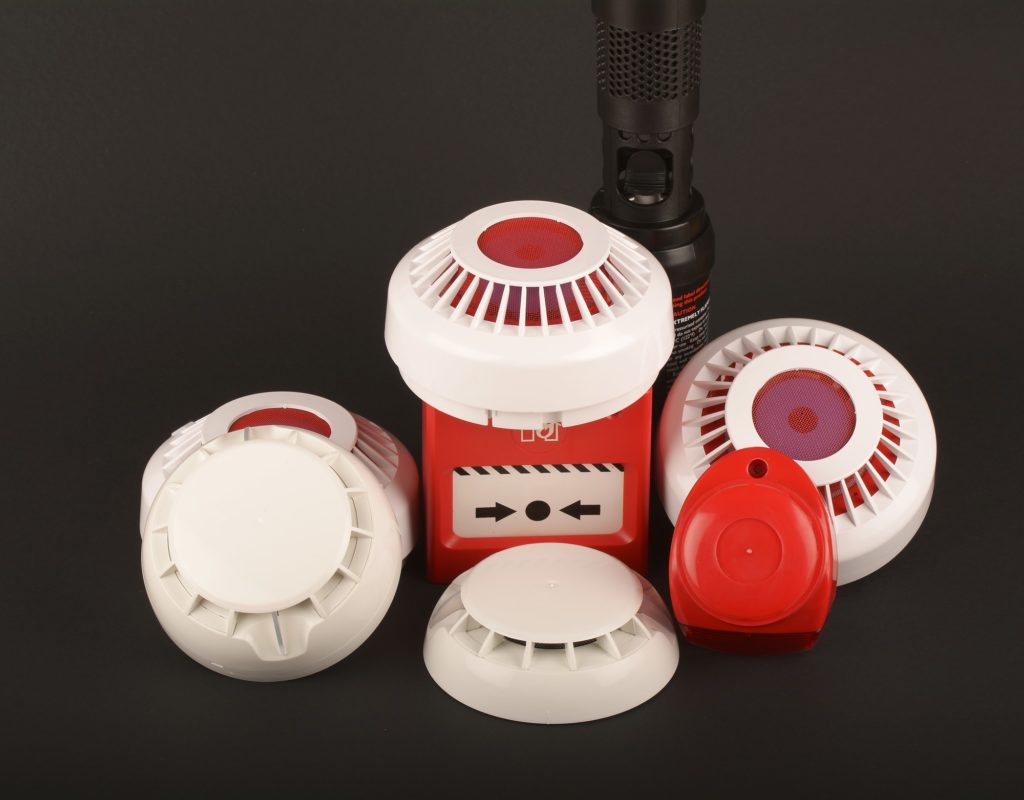 Today, there are various kinds of fire protection systems found in most residential, commercial and industrial premises in Singapore. These systems serve different specific purposes to reduce the risks of accidents and damage to property during fire emergencies. Some are designed to detect fire and raise alarm. There are also systems for detecting and diffusing toxic gases from buildings during leaks. Other systems also work in controlling smoke as well as suppressing fires.
Fire protection systems allow manual operation as well as automation. Nevertheless, each system is designed with unique features and components, all of which collectively facilitate their roles in fire protection. That means in case any of the parts encounters faults, the entire system is likely to develop malfunction, which will only leave your building and the occupants at greater risks during fire. The overall performance of your fire protection systems mainly rely on their conditions and how they are used.
Various elements can cause damage to your fire protection systems including environmental aspects, accidents and misuse. Even with the responsible use of fire protection systems, normal wear and tear is a reality that you must expect. It is because of all these risks that you also need professional fire protection systems servicing, maintenance and repair. Fire Safety Singapore are the experts in fire protection systems maintenance and repair Singapore that you can always count on for reliable and tailor made solutions.
Benefits of Professional Fire Protection Systems Maintenance & Repair
Whenever fire protection systems break down or encounter problems, the only option that most people usually see is a replacement. However, making such rush decisions could only cost you more than expected. Before you go ahead to replace the malfunctioning fire protection systems in your home, office or business, talk to our consultants for help. The following are key reasons why you should consider our fire protection systems repair and maintenance.
Quick resolutions to common and complex issues
On your own, troubleshooting fire protection systems can be a daunting task. Besides, fixing the systems also require expertise and tools that you may not readily have. Attempting to service or repair the system without these key requirements could only impact further damage and expose you to injuries. Professional fire protection systems repair and maintenance is conducted by trained and experienced engineers and technicians that know the best approaches for troubleshooting and fixing different kinds of fire protection system issues.
A professional can easily resolve an issue that could have taken you several hours to get around in just a few minutes. That will save you the effort and time while also boosting your fire protection preparedness.
Preserve fire protection systems in great shape
No one ever knows when their buildings might experience a fire emergency and, that is why all your fire protection systems should remain in proper condition throughout. There are some defects that you may not realize until when you need to use the systems. As a result, it is critical that the systems are frequently checked by a professional for signs of malfunction. Regular inspections and testing will ensure that potential issues are identified and resolved on time so you are not endangered during a fire.
The consistent servicing and maintenance of fire protection systems also helps with improving their conditions for optimum performance over time. Well maintained fire protection systems will no doubt give you peace of mind, knowing that your building, its occupants and the assets therein are safeguarded from fire emergencies.
Compliance with fire safety codes
Similar to other countries around the world, there are specific fire safety regulations Singapore that must be observed in every residential, commercial and industrial building. To an ordinary home or business owner, you may not know about all those codes and how they should be implemented on buildings. Failure to meet the designated codes could not only put your building and its occupants in danger but, also result in costly penalties by the authorities. A professional will carefully inspect and adjust the systems to meet the stipulated fire safety standards.
Saves you money
By relying on a professional to service and repair your fire protection systems, you will also be able to save quite a lot of money in the long term. As you will find out, there are some fire protection system issues that can be effectively resolved through repair and maintenance, which is normally less costly than replacements. Regular and proper servicing will also keep the systems in proper shape over time, thereby avoiding frequent expensive repairs.
The Best Service, Maintenance & Repair of Fire Protection Systems Singapore
Looking to service, maintain or repair your fire protection systems in Singapore? Fire Safety Singapore is the trusted partner to always engage. We specialize in the professional servicing, maintenance and repair of all fire protection systems.  Our clientele includes home owners, residential property managers, businesses, hospitals, museums, schools, industrial companies and others. Below are some of the guarantees that we give our customers.
Maintenance and repair of all fire protection systems
At Fire Safety Singapore, we have the expertise, experience as well as efficient tools that enable us to effectively service and repair all kinds of fire protection systems. The main fire protection systems that we service and repair include fire alarm and detection systems, fire alarm and gas detection systems, fire suppression systems, gas suppression systems, engineered smoke control systems among others.
On-demand response
We understand the dangers of having faulty fire protection systems and, will always make sure that you get the required maintenance or repair services in the shortest time. For repairs, we can send a team to diagnose and fix the problems in your home or business on short notice. With regards to servicing and maintenance, our company can schedule the activities at your convenience without jeopardising normal business operations.
Competitive rates
Relying on us to service, maintain and repair your fire protection systems will enable you to get the best solutions for less since we have the most affordable rates in the industry.
Contact us today for professional service, maintenance and repair of fire protection systems Singapore.
HDB Registered Contractor
License Number: HB-09-5474D