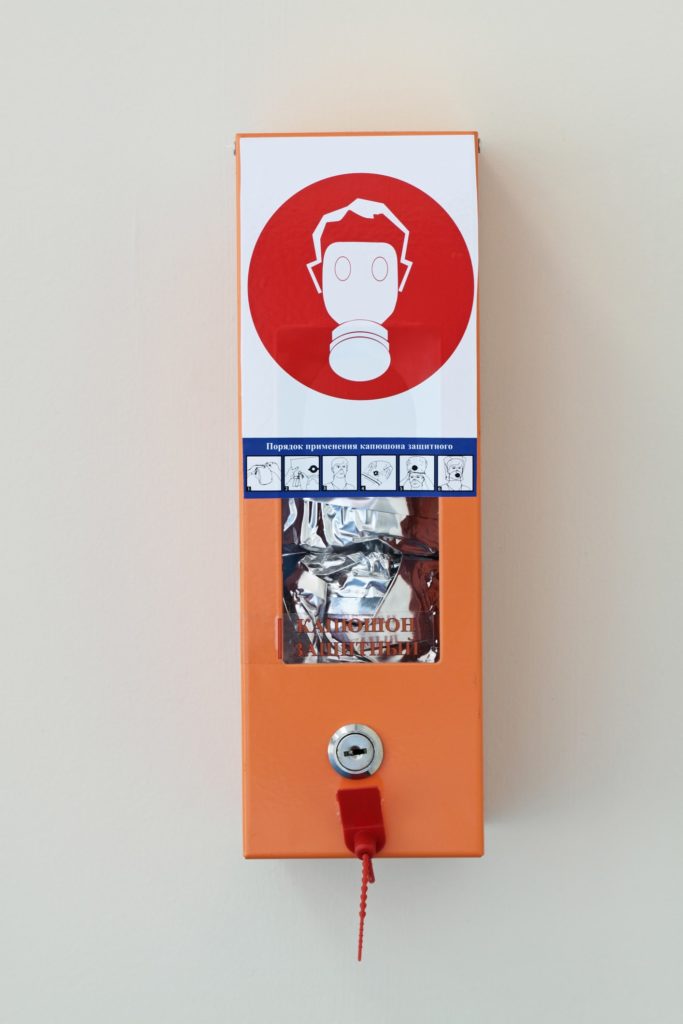 In most serious cases of fire emergencies, smoke is often the leading cause of injuries and deaths. Large amounts of smoke can hinder visibility, making it hard for people to clearly see when escaping from fire. Since it is in gaseous form, smoke can also be easily inhaled, causing breathing and other respiratory problems. Smoke contains toxic gases like carbon monoxide that can be very dangerous if inhaled.
A smoke escape mask is the best protective measure against the effects of smoke. It is designed to provide better protection against thick, poisonous smoke, toxic gases and radiant heat during fire incidences. Besides, it can also seal off the face from ashes, dust and chemicals during escape. The device is worn to cover the face down to the neck, offering protection to sensitive body parts like the eyes, nose, mouth and ears.
Smoke escape masks are recommended for residential, commercial and industrial spaces. They are easy to use and do not require any training. Besides, smoke escape masks are also quite versatile since they can be worn by both adults and kids. Besides just saving the lives of fire victims, smoke escape masks are also worn by rescue teams and fire fighters to protect them against the impacts of smoke, heat and other harmful substances.
At Fire Safety Singapore, we supply the best quality smoke escape masks for use during home, commercial and industrial fires.
Choosing Smoke Escape Masks
Imagine the danger and confusion that you could be in finding out that your fire escape mask is faulty during a fire emergency. A smoke escape mask is a critical life saving kit and buying one requires a lot of care to ensure that you choose the best one. Considering the varieties of smoke escape masks in the market today, you can easily get played if you do not know what to look for when buying the kits.
At Fire Safety Singapore, we understand the value of a smoke escape mask in saving lives and, believe that it is our responsibility to help you choose the most suitable one. Our selection of smoke masks are made from quality and heat resistant materials to ensure better cushioning from intense heat during evacuation or fire fighting. Designed like a hood, the mask offers total protection for the entire face and neck with straps on each side for adjusting it to the perfect fit.
For clarity of vision during escape or fire fighting, the mask has a transparent material around the areas where the eyes are positioned. When buying the masks, you should also check the inside to make sure it has soft padding for comfort whenever it is worn. Besides, the material of the mask also has a reflective coating which ensures safety when using them in areas without proper lighting.
Choosing smoke escape masks with reflectors is important because they can be used both during the day and at night without risks of accidents.
Perhaps, the filters in the smoke escape masks are the key features that most people like about them. And, that is one area that you should be very keen on when buying a smoke escape mask. Filters are smaller devices placed inside the masks to protect the users from inhaling toxic gases. Our smoke escape masks have highly efficient and safe charcoal-filters that effectively render dangerous gases like carbon monoxide inert so you can safely breathe.
The filters work by converting the harmful gases into carbon dioxide, thereby allowing you to easily breathe even when passing through thick clouds of smoke. Due to the heat resistant material and highly efficient filters, the smoke escape masks can ensure safe breathing for up to 60 minutes. In most cases, that is enough time for one to vacate a building on fire and, even the responders to contain the emergency.
The kits are for one-time use and should only be removed from the vacuum packaging during an emergency. Removing it from the packaging activates the filters, which means it should be worn immediately. Nevertheless, we will help you choose the most suitable smoke escape masks for optimum protection in homes, offices, businesses, hospitals and industrial spaces during fire emergencies.
Order Smoke Escape Mask Singapore
Simply get in touch with us to order the best quality smoke escape masks Singapore. We also provide custom service and repair of fire protection systems Singapore.
HDB Registered Contractor
License Number: HB-09-5474D